Atlantis returns to the Baltic Sea in 2022 on the luxurious Oceania Marina – our most popular premium ship of all time! In seven magical days you'll discover the wonders of seven of northern Europe's most fascinating cities including extra long stays in Helsinki, Gdansk, and Berlin. We're setting a new standard in gay cruises with an experience and ship designed for pure indulgence for 1200 friends from around the world. Get onboard our newest adventure and set a new course next summer!
Immerse yourself in a journey that takes you from the understated majesty of Stockholm to the medieval streets of Tallin to the charms of Gdansk and so much more. Enjoy sumptuous cuisine in five sophisticated restaurants, served in casual elegance with no extra charges. Let Atlantis entertain you throughout with our stellar signature performers, friendly hosts, and a few perfectly timed parties. It's the ultimate combination of exploration and entertainment – luxuriously delivered in every way.
July 31

Stockholm, Sweden

5:00 pm

August 1

Helsinki, Finland

9:00 am

1:00 am

August 2

Tallinn, Estonia

8:00 am

6:00 pm

August 3

Gotland, Sweden (Visby)

9:00 am

6:00 pm

August 4

Gdansk, Poland

8:00 am

10:00 pm

August 5

At Sea

August 6

Rostock, Germany (Berlin)

6:00 am

11:00 pm

August 7

Copenhagen, Denmark

7:00 am
Stockholm, Sweden
Spend a marvelous day discovering this lovely city and its beautiful buildings. Visit the charming Old Town, medieval Gamla Stan, the elegant royal palace, the wonderful parks and the impressive Vasa, the magnificently restored 17th century warship that sank in the harbor on her maiden voyage.
Helsinki, Finland
Admire the city's stunning modern architecture, visit its lovely parks and bustling open-air market. Take a harbor cruise past forests, beaches, villas and a ruined Suomenlinna fortress that spans five islands. Or visit historic, colorful Porvoo, Finland's second oldest town.
Tallinn, Estonia
Step back in time as you walk through this beautifully preserved medieval town and discover its upper and lower levels, the guild houses, the churches and squares, the famous apothecary shop and the exquisite town hall. See delightful parks, Baroque palaces and a ruined 15th century convent. Or visit a lovely recreated rural Estonian village by the sea.
Gotland, Sweden (Visby)
Whether you're looking for history, nature, culture, good food or just want to relax on the beach, the town of Visby, on the island of Gotland, has it all. Located in the Baltic Sea, this fairy-tale town is a national treasure. It's also UNESCO World Heritage Site having "outstanding universal" value.
Gdansk, Poland
Abounding in cultural sights and history, Gdańsk art and architecture reflects its centuries belonging to the Hanseatic league, Poland, Prussia, Germany, and the crusading Teutonic Knights. Its Old Town's tenement houses hark to a gilded age. While there, make sure to visit Neptune's Fountain, Mary's Basilica and Mary's Street (ulica Mariacka), and the lavishly decorated gates of the pedestrianized Długa. Don't miss the WWII Museum, the European Solidarity Center, or the breathtaking organ at the 16th century baroque and rococo Oliwska Cathedral.
In the surrounding region, you can discover the beaches and Europe's longest wooden pier at Sopot. In Malbork, the world's largest brick gothic castle was built in the 13th century as the seat of the Grand Master of the Teutonic Knights.
On the day of our visit, the annual St Dominic's Fair will be in full force. It dates back to 1260 and is regarded as one of the biggest trade and cultural events in Europe. Among hundreds of vendor stalls, you'll find old and rare items for sale, delicious local food, and artistic handcrafts from all over the world.
At Sea
There's nothing ordinary about an Atlantis day at sea! Options abound, from sophisticated to silly. Take in an informative lecture about our fascinating ports, indulge in a leisurely brunch with friends, join a game of volleyball, or drag yourself to the most outrageous bingo at sea hosted by our talented queens. Just save some energy for Atlantis' signature sunset T-dance and a fabulous night of non-stop entertainment and fun. That's a full day to play!

Rostock, Germany (Berlin)
Rostock offers a world of options both near and far.
If you're looking for excitement, take the private Atlantis train to the German capital of Berlin to savor landmarks like the Brandenburg Gate, Charlottenburg Palace and so much more. Stroll down Unter den Linden, see the site of the Berlin Wall and take a boat ride along the city's canals. Explore on your own and visit one of the many museums.
Closer to port, charming Rostock features a gorgeous Gothic church, lively market square and inviting seaside promenade. Or visit nearby Wanermunde to get a glimpse into summer by the sea, German style.
It's one of our favorite port cities, with options for all tastes and styles.
Copenhagen, Denmark
See another side of this lovely city with a cruise along its charming canals. Visit the quaint old harbor at Nyhavn and beautiful Rosenborg Castle and, of course, the famed statue of the Little Mermaid. Or venture into the countryside and enjoy its panoramic vistas, fairy tale castles and the village of Fredensborg.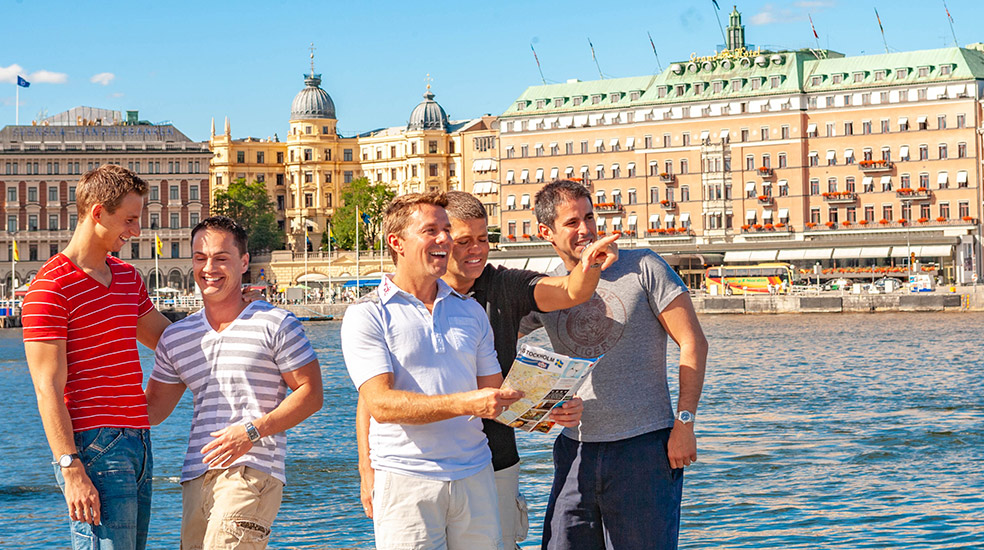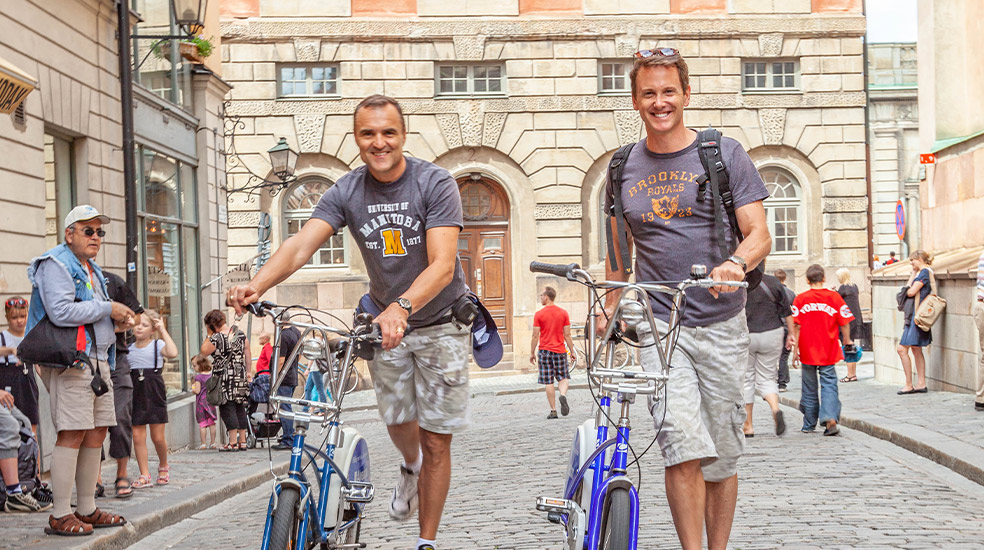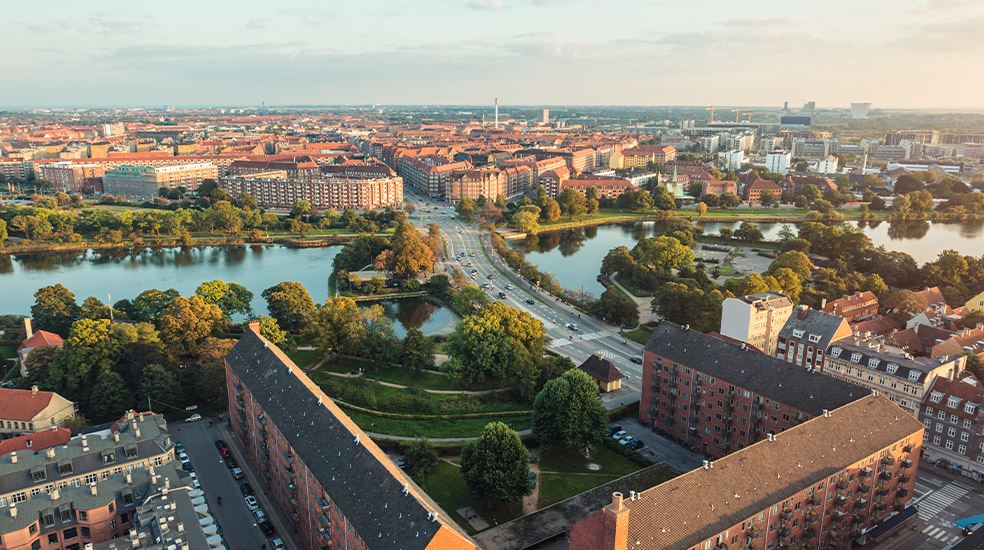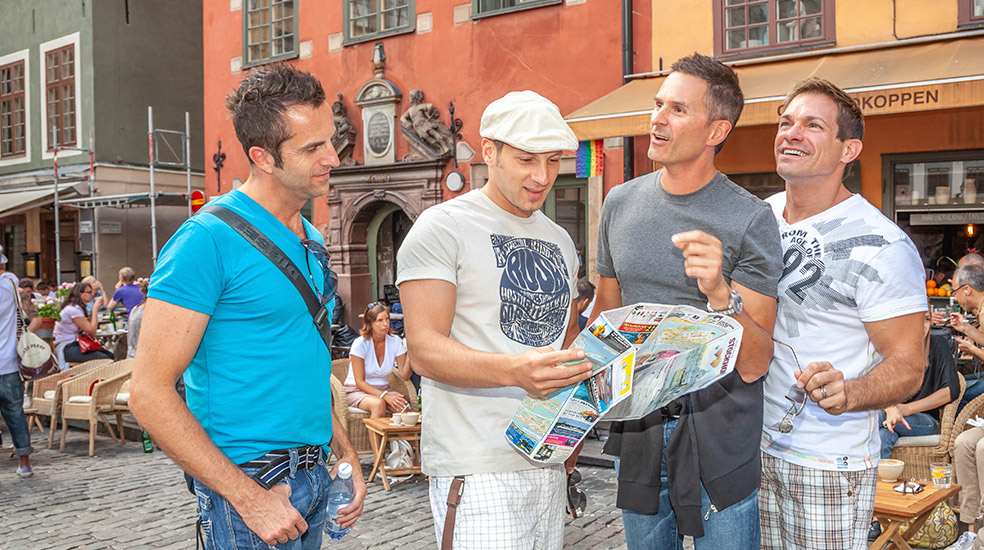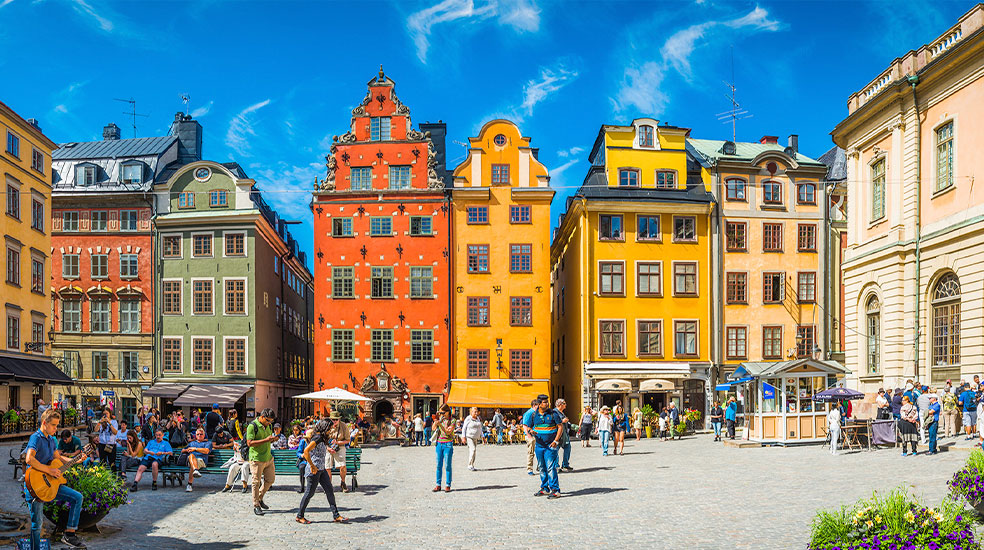 What better place to begin a Baltic adventure thanthe stately city of Stockholm, one of the friendliest and most progressive cities in the world? Spend a day or two museum and island hopping or take in the city's vibrant gay scene during the height of summer.
After a breathtaking sail away through the Swedish archipelago, we'll arrive on the shores of vibrant Finland, where welcoming Helsinki offers a unique blend of cosmopolitan life, rugged style, and unexpected adventures.

We're staying late so you can truly soak up the charms of this progressve and fascinating city.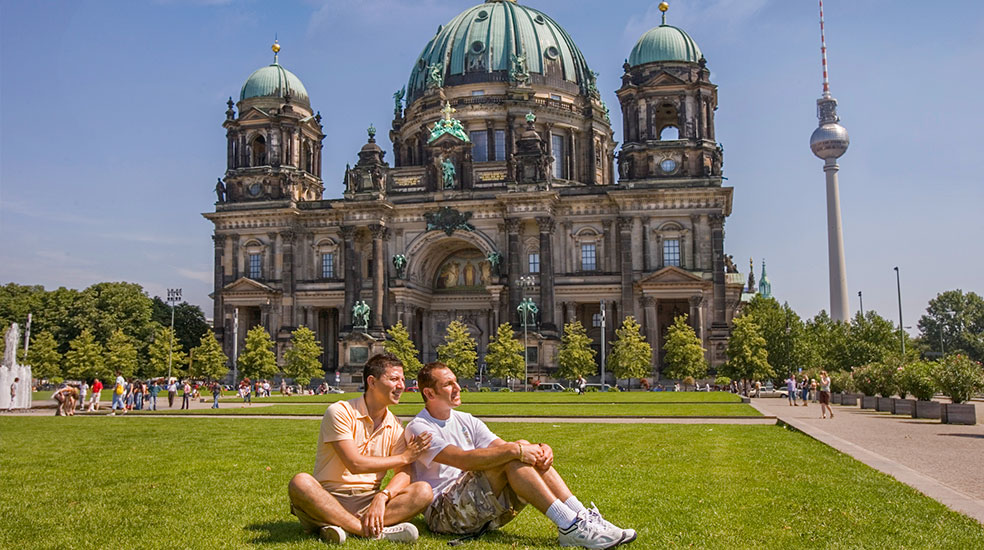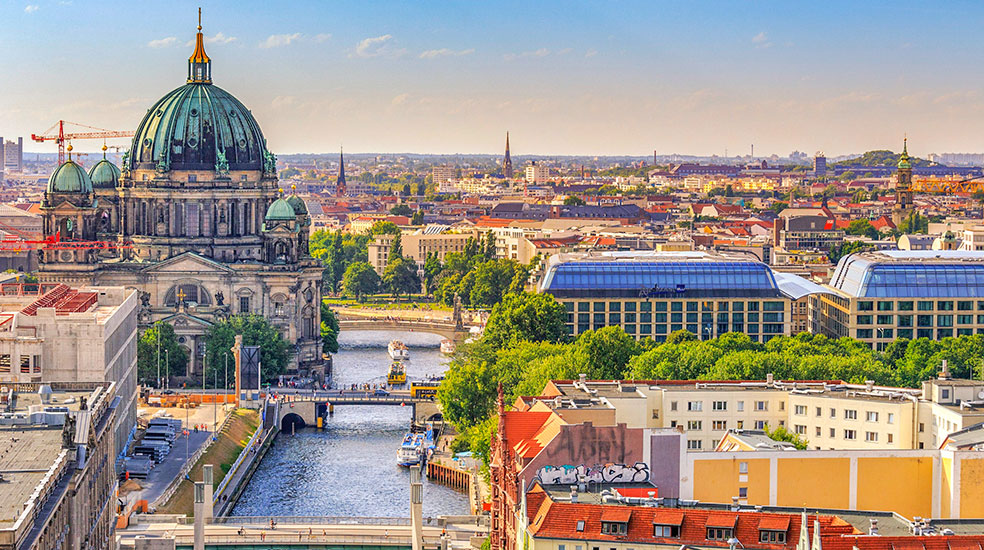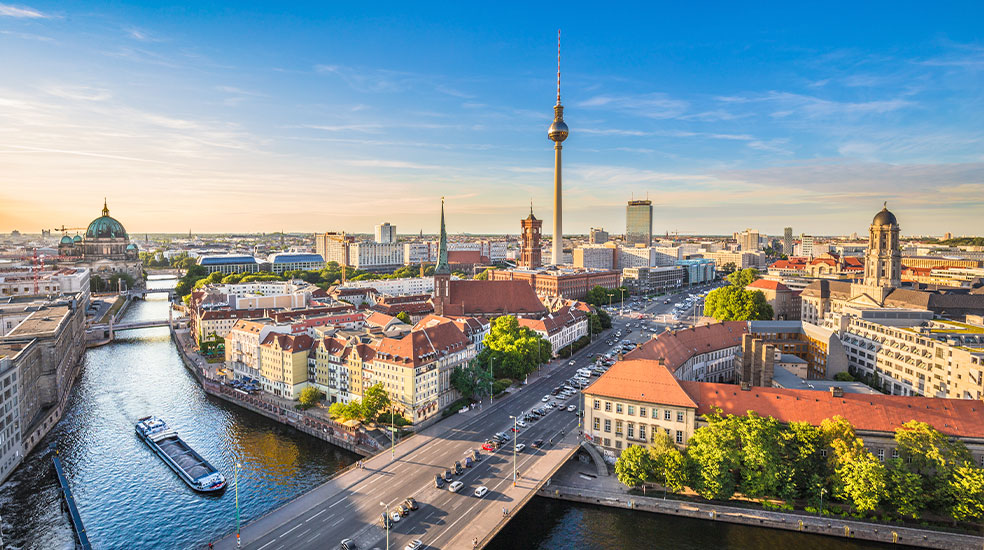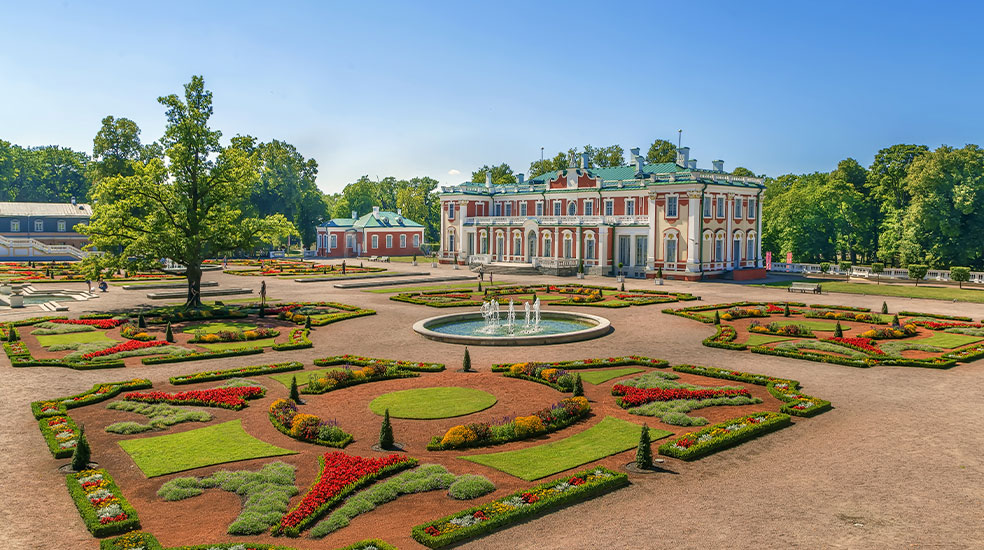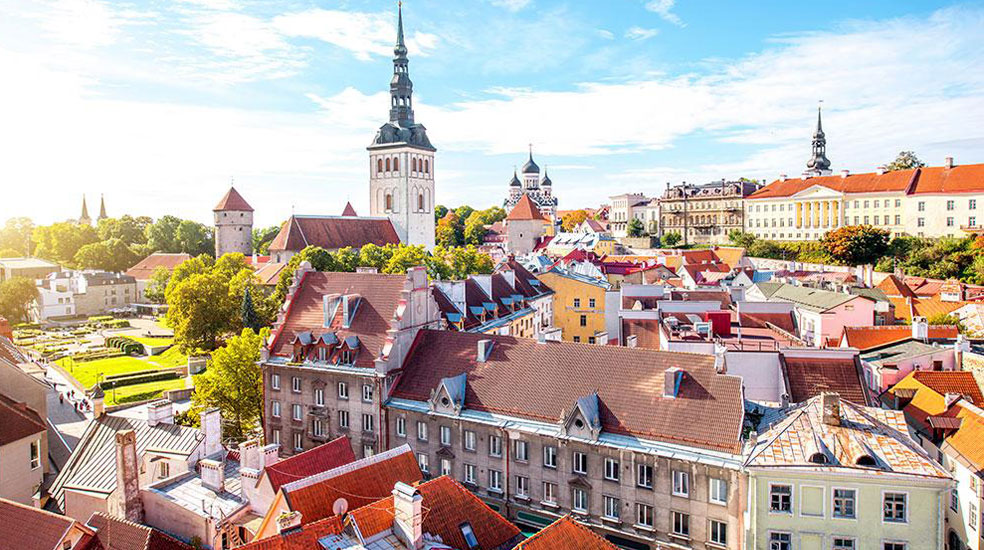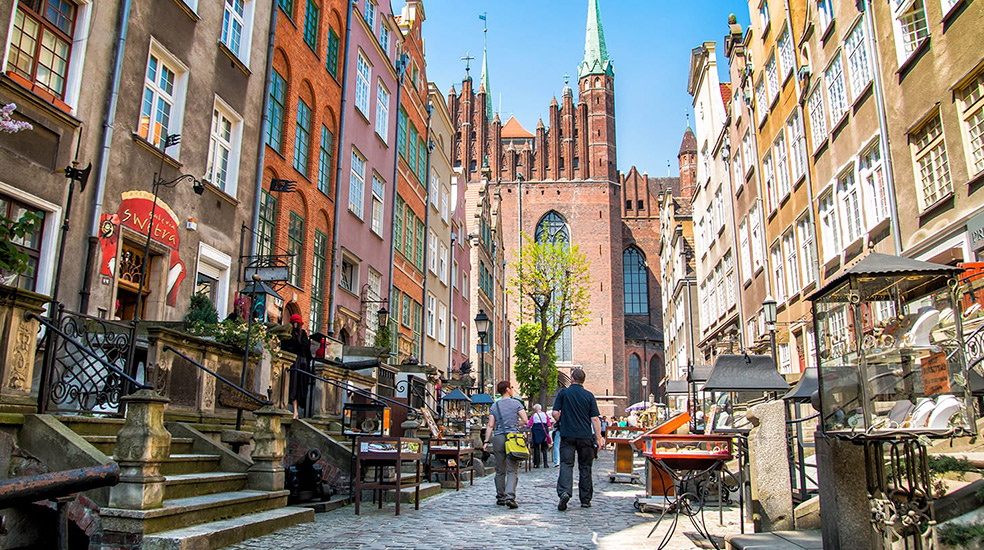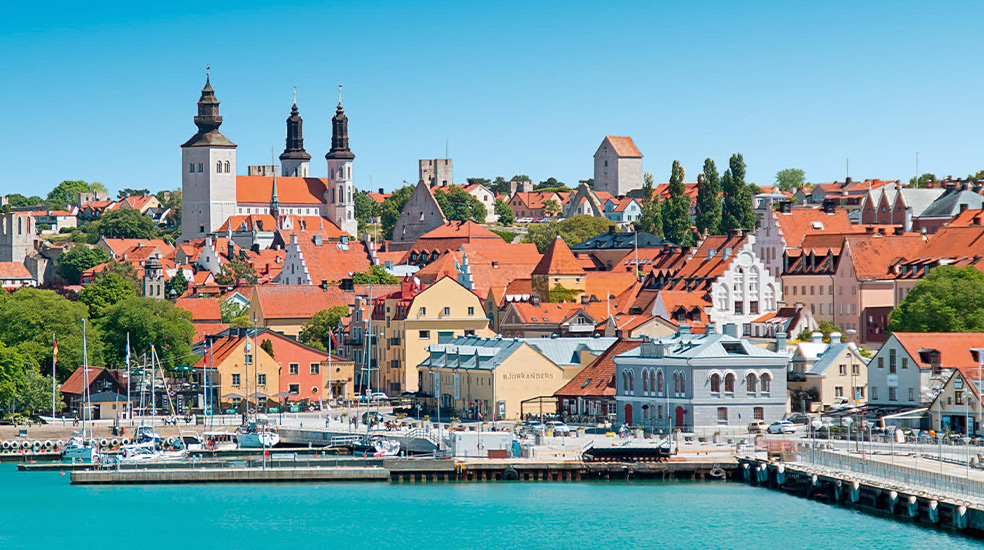 Nothing ever prepares you for the fascinating contrasts of Tallin, Estonia where medieval charm meets a youthful and vibrant culture in one of Europe's fastest-growing regions. It's like visiting a grown-up fairy tale where everyone invites you to stay.
Set sail for parts unkown as you trace the path of the Vikings into the island of Gotland, Sweden. This magical island of natural beauty offers everything from ruggest coastline to our port city of Visby, the best-preserved Midieval fortified town in Europe. You can't help but be charmed by this UNESCO World Heritage Site.
You'll be enthralled at the possibilities in Gdansk, Poland where a brilliantly colorful Old Town gives way to a vibrant and sophisticated port city filled with treasures old and new. Nearby Malbork is home to the world's largest brick castle, or discover the glorious beaches in Sopot. We've also timed our visit to coincide with Gdansk's massive St. Dominic's fair - one of Europe's largest and a fascinating experience in every way.
After all that exploring you'll need a relaxing day at sea to enjoy Oceania's legendary service and gorgeous cuisine before arriving into historic Rostock. Our extended stay gives you plenty of time to take our private train to fascinating Berlin or discover one of the many charming seaside towns on Germany's north coast.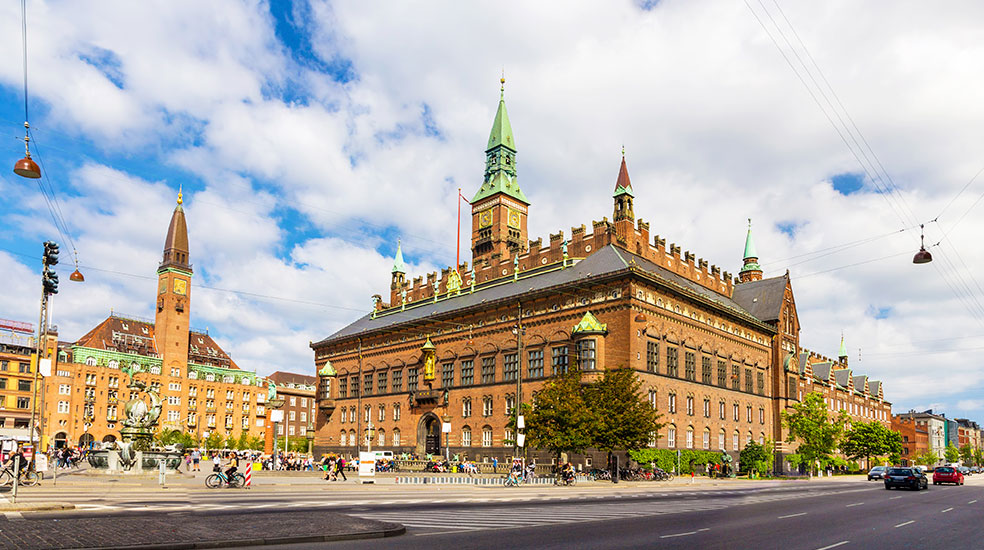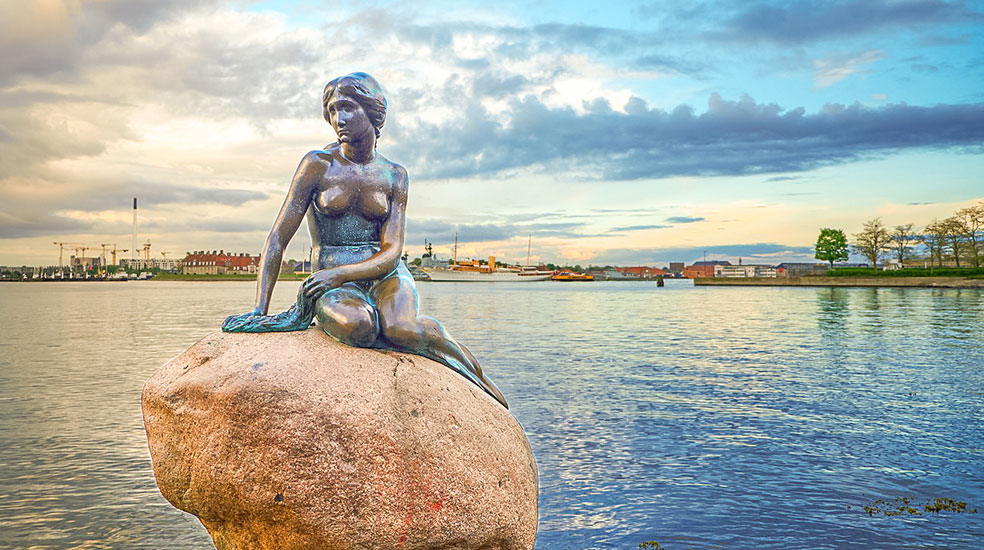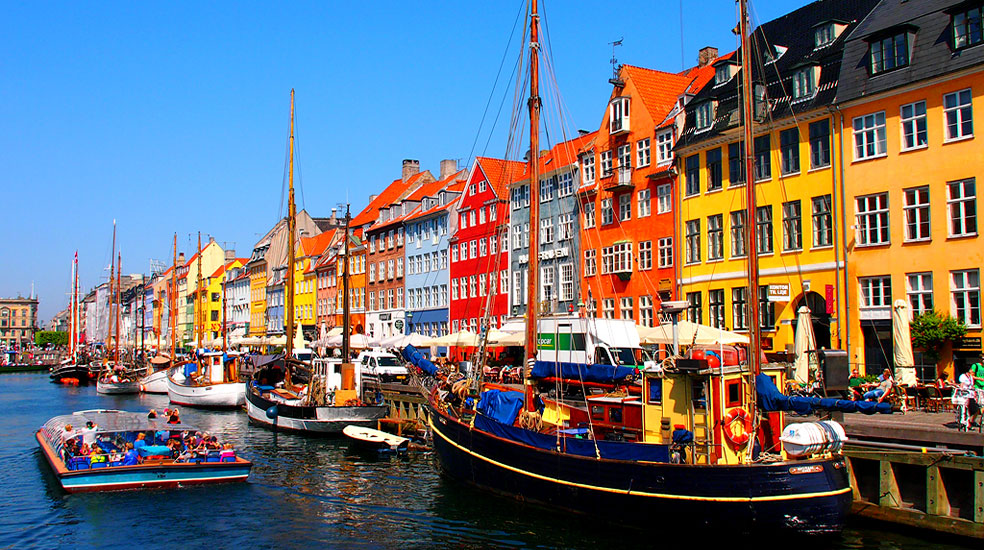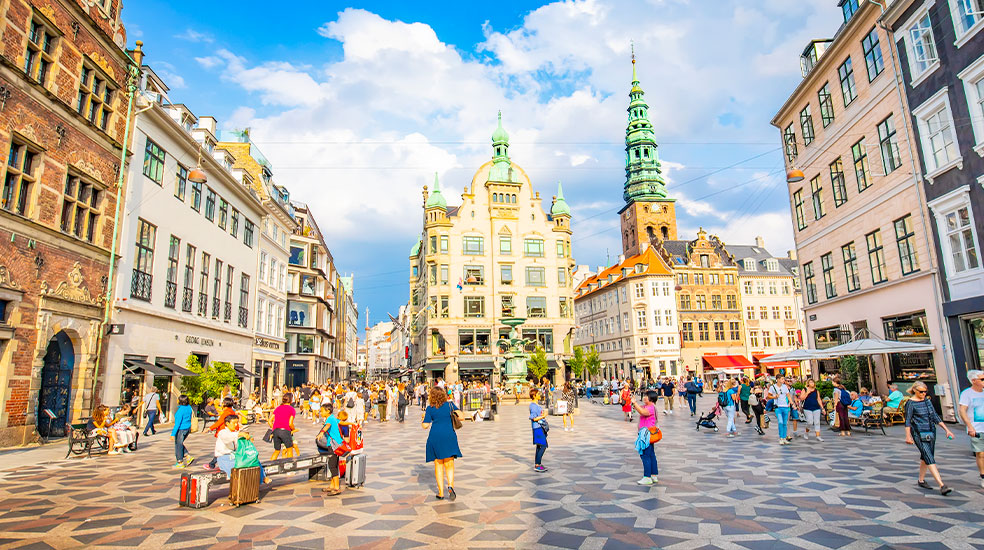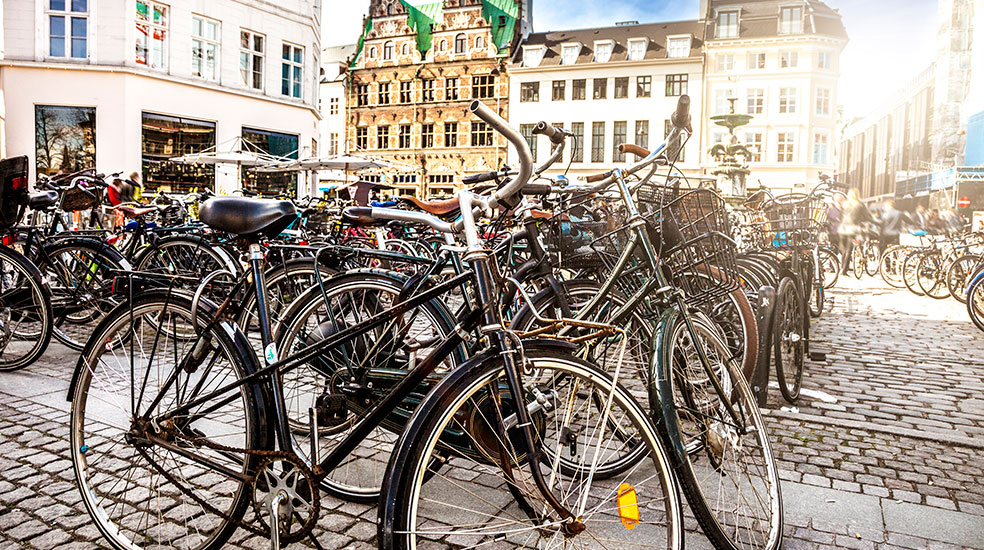 And Gay-Friendly Copenhagen!
We might have saved the best for last in in gay-friendly Copenhagen, a uniquely gorgeous place ready to welcome us with open arms to the waterways, parks, and castles that have made this city famous. It's the perfect ending and worth staying a few days to unlock Copenhagen's unique summer charms!
Our pre and post cruise tours offer an exceptional way to make the most of both Copenhagen and Stockholm with full-service expert guides, dazzling modern hotels, special Atlantis hosted events, and more. Details are on our hotel add-ons page.
The luxurious mid-size Oceania Marina is your home for this extraordinary journey. With 1200 guests she's the perfect size for our intimate voyage yet filled with features found on much larger ships. You'll discover a masterpiece of contemporary casual elegance and design, from the sparkling Lalique Grand Staircase to the stunning suites furnished by Ralph Lauren Home. Six tantalizing restaurants offer an unmatched variety of culinary delights, while nine welcoming bars and lounges provide the perfect spot to recap each day's explorations.

Take a splash in the large heated pool or three inviting whirlpools. Spacious teak decks create the perfect setting for soaking up the sunshine or joining us for a festive poolside t-dance or two.

At the end of each brilliant day, there's no better way to wind down than at the Aquamar Spa, where signature treatments abound and a state-of-the-art fitness center makes it easy to keep moving.
The Finest Cuisine at Sea. All Included.
Six open seating restaurants offer some of the finest dining at sea, each with a distinctive experience – and all included with no surcharges. Thrill to creations in the sumptuous Grand Dining Room or enjoy the cozy elegance of Polo Grill's classic steakhouse. Enjoy authentic Italian at Toscana or be transported to the south of France at Jacques. Contemporary Asian cuisine at Red Ginger never fails to impress and of course there's almost always a relaxing informal meal at the indulgent Terrace Cafe.

La Reserve by Wine Spectator offers enlightening wine seminars, tastings, and gourmet food pairings. The unique Culinary Center features the only hands-on cooking school at sea, with a range of enriching cooking classes by master chefs. Options abound, and of course there's never a dress code or assigned seating on Atlantis cruises. We'll make sure you get to try them all, with friends old and new.
Legendary Entertainment for a Remarkable Journey
The stars come out in our spacious theater, featuring Atlantis signature entertainers from our community and beyond. Our cabaret stars, drag queens, and specialty performers will thrill you in the intimate Horizons lounge on the top deck. Try your luck in the intimate casino or meet friends over drinks and music at our classic Atlantis piano bar.

While most of this cruise is about exploration, relaxation, and friendship, we'll still host a few invitingly friendly parties – but not every day or night. It's a unique part of the world and we'll dazzle you some the perfect t-dances and a few festively unique evening events. All designed to entertain, not exhaust!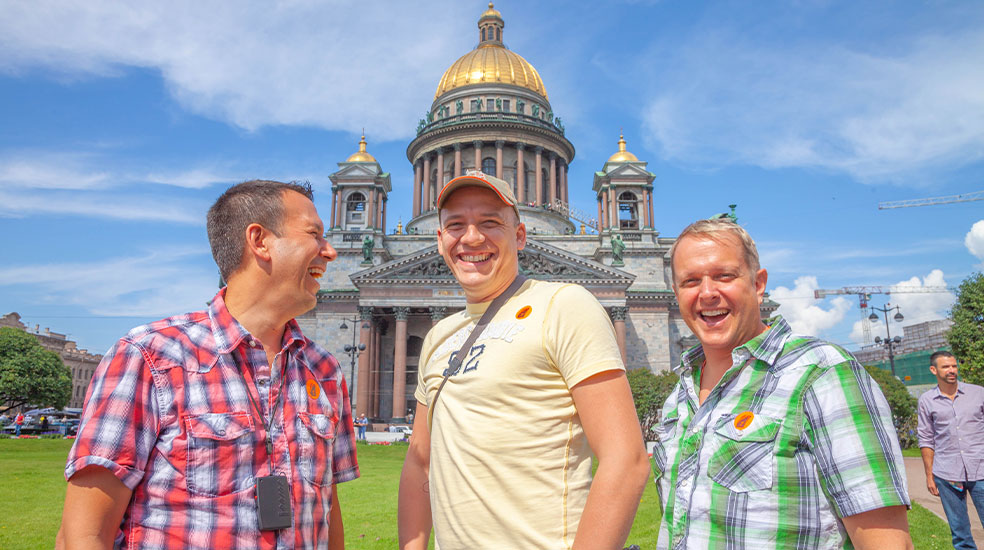 Intimate Luxury. Amazing Value.
Celebrate 30 years of Atlantis gay vacations in style next summer. Intimate, original, and unique in every way, yet with all the fun you've come to expect from our vacations.

Our initial rates are actually lower than Oceania's published fares, and we're offering them for a limited time to our valuable Alumni first. We invite you to explore the best of the Baltic in the company of great friends next summer as we return to Oceania for this once-in-a-lifetime adventure.