All-Inclusive. All-Spectacular. From $1499.
Atlantis returns to our highest rated beach resort in our 30-year history when we take over the gorgeous new 5-star Club Med Miches Playa Esmeralda this fall. Imagine bringing the best of Provincetown, Mykonos, & Fire Island together into one effortlessly relaxing, endlessly active, and thrillingly exciting week on one of the worlds' most beautiful private beaches. That's the Club Atlantis experience and we're ready to travel this fall to a resort that truly has it all.

As Club Med introduces their first Exclusive Collection Resort in the Americas, this newly built eco-chic oasis is exclusively ours for 7 fun-filled days. Built from the ground up on a lush Dominican palm grove overlooking pristine crystal-blue waters on one of the world's most beautiful private beaches. With ample space to spread out and an entire experience based around the outdoors, there's no better way to travel in 2022 than at a wide-open resort on a massive private beach.
All–Gay. All-Inclusive. Pure Luxury.
We're return to the Caribbean's newest and most deluxe resort for an unforgettable week with 500 friends from around the world. Atlantis and Club Med blend incredible excitement with pure luxury at our premium Club Atlantis resort vacation. From a magnificent private beach to gorgeously designed pools, a world-class spa to thrilling sports, spectacular accommodations to tantalizing cuisine, there's never been a gay resort week with so much to offer.
All at one low price that includes absolutely everything! It's a true luxury vacation for far less than most ordinary hotel rooms.
The beauty of Club Atlantis in today's world is that we can bring you all the stellar entertainment and friendly excitement that make our cruises sensational in the relaxed and spacious setting of a private resort.
There's no better place in the world to relax in pure style and comfort, learn a new skill, challenge yourself, cut loose a little, or just spend time with friends old and new.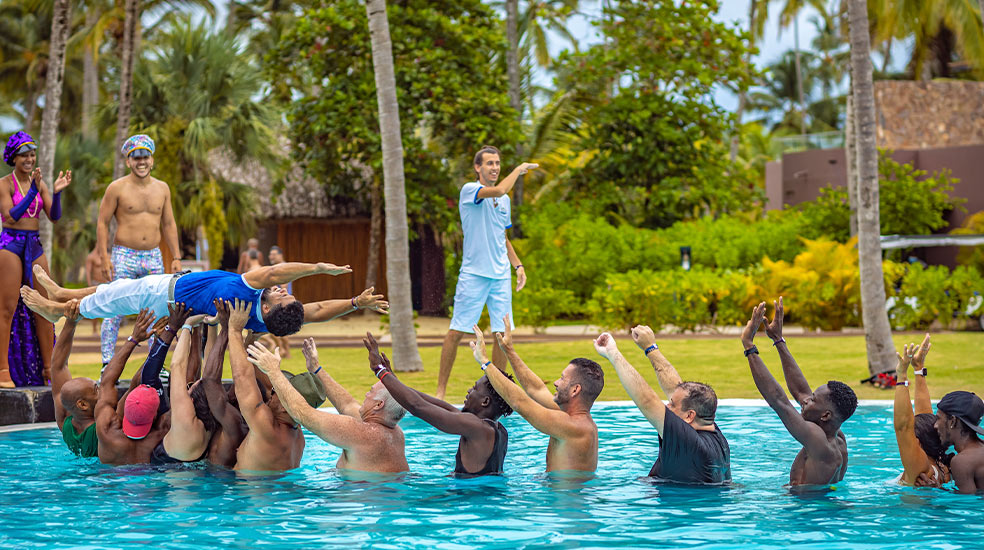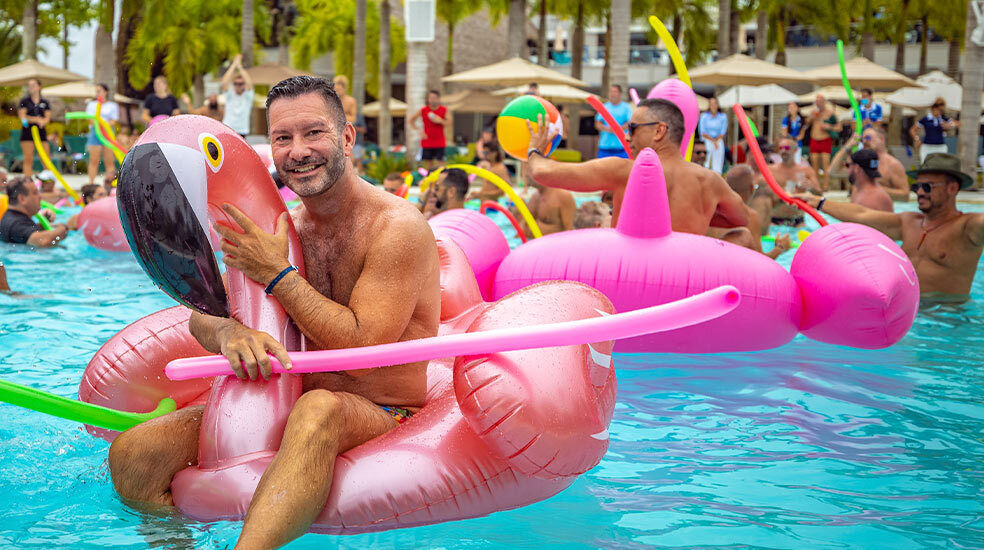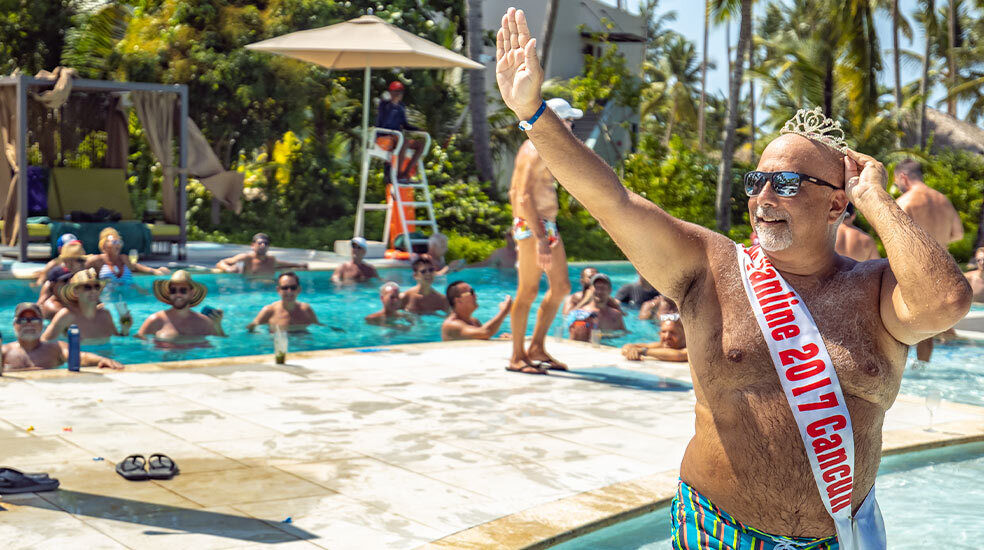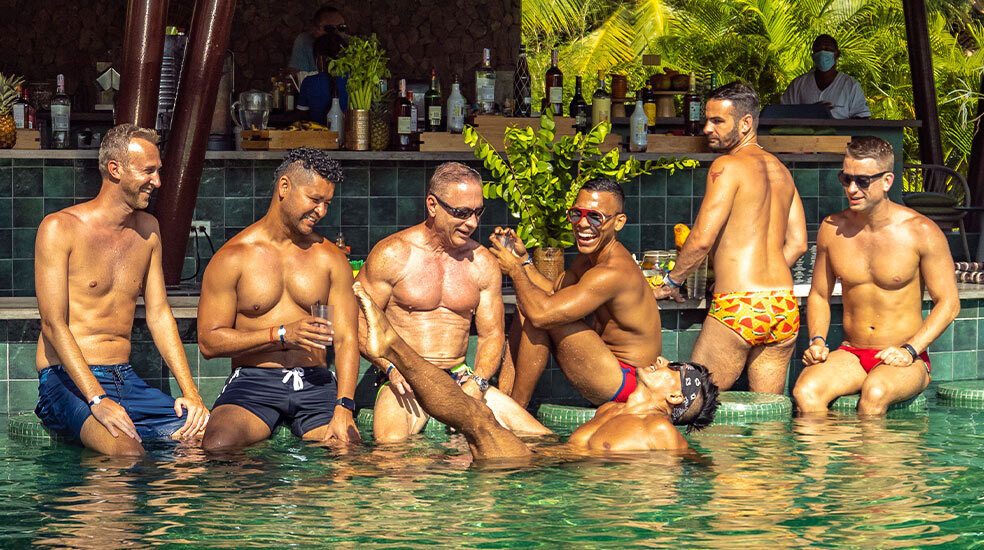 Club Atlantis all-gay resort vacations are designed to create a relaxing and engaging environment far away from daily life. For one very special week, this super-premium new resort becomes ours – filled with the laughter and joy that can only come from bringing a community of friends together.
With world class sports from tennis to trapeze, scuba to sailing, kayaking to kite-surfing, it all adds up to the most vibrant range of experiences we've ever offered!
And that's just the beginning of an extraordinary week of fun and adventure. Explore the adventure-filled lush tropical surroundings, take a stroll along the world's most beautiful turquoise waters, or simply relax with friends under the Caribbean sunshine. No matter how you like to play, our friendly expert instructors and team members are ready to take you to the top of your game.
You're always free to do it all or absolutely nothing. It's your resort to enjoy, on your schedule, any way you dream of.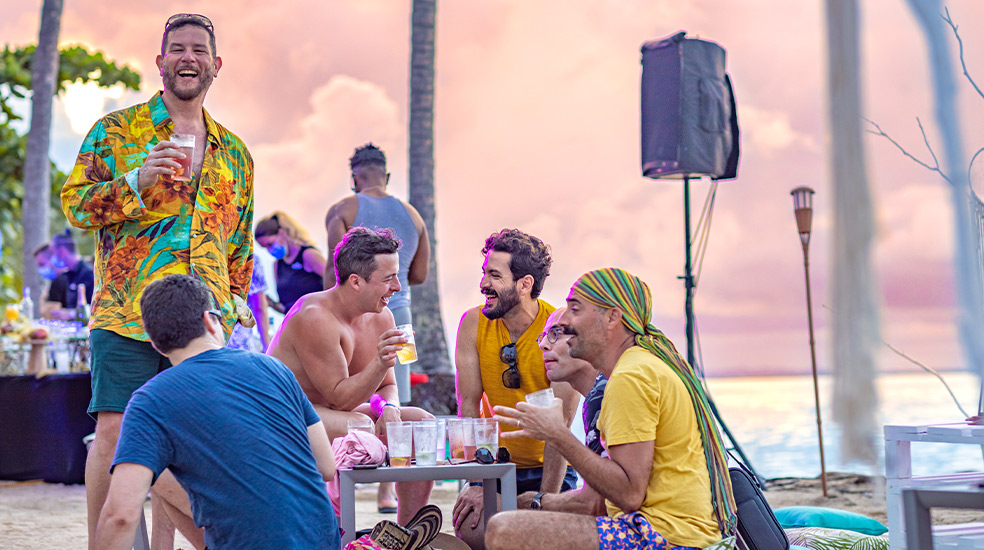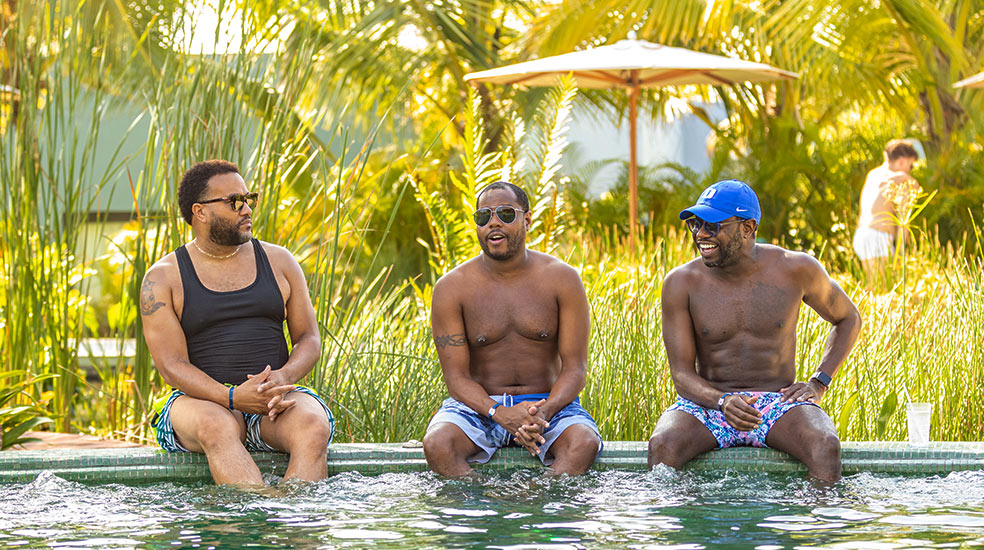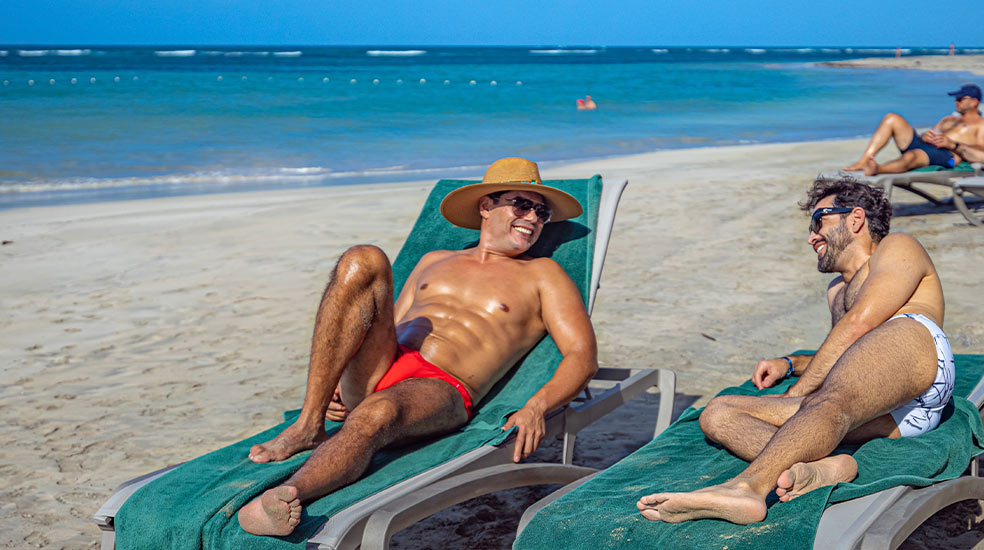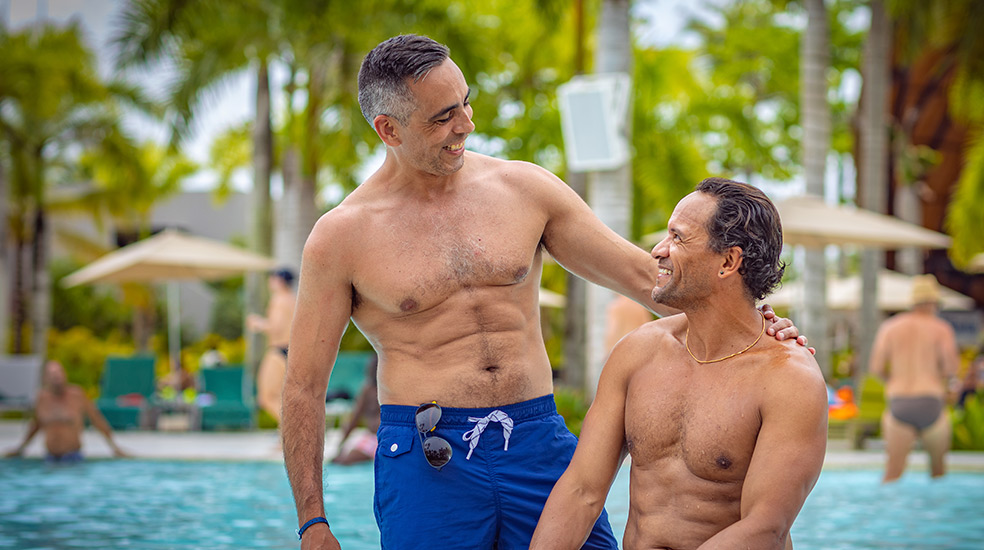 Chic. Exclusive. Relaxed.
We invite you to discover Michès, the new hidden gem of the Dominican Republic made unique by its untouched beauty. The new star of Club Med's Exclusive Collection, this eco-chic and environmentally friendly all-inclusive resort, is designed with four distinct boutique-villages providing for a one-of-a-kind getaway with exclusive services. Enjoy endless exhilarating activities in this pristine natural setting, where long immaculate beaches are dotted with luxurious palm groves. It's a true paradise in every way, and the perfect spot for a very special Atlantis vacation.
Each distinct boutique-village has its own unique character and design offering a range of styles to explore at your leisure. Get away from it all in the exclusive Archipelago or relax in the serene tranquility of the Zen Oasis in the Emerald Jungle. Play to your hearts content in the active Explorer Cove and celebrate the bright colors and Latin rhythms of Caribbean Paradise.

The village center features the largest and most playful pool Atlantis has ever offered, along with four restaurants, four bars, a huge theater, and much more. It's our social hub, but only one of many wide-open spaces designed for pure indulgence. Endless stretches of beachfront create idyllic places to relax during the day and enjoy warm ocean breezes at night.
All featuring the friendliest international staff you've ever imagined.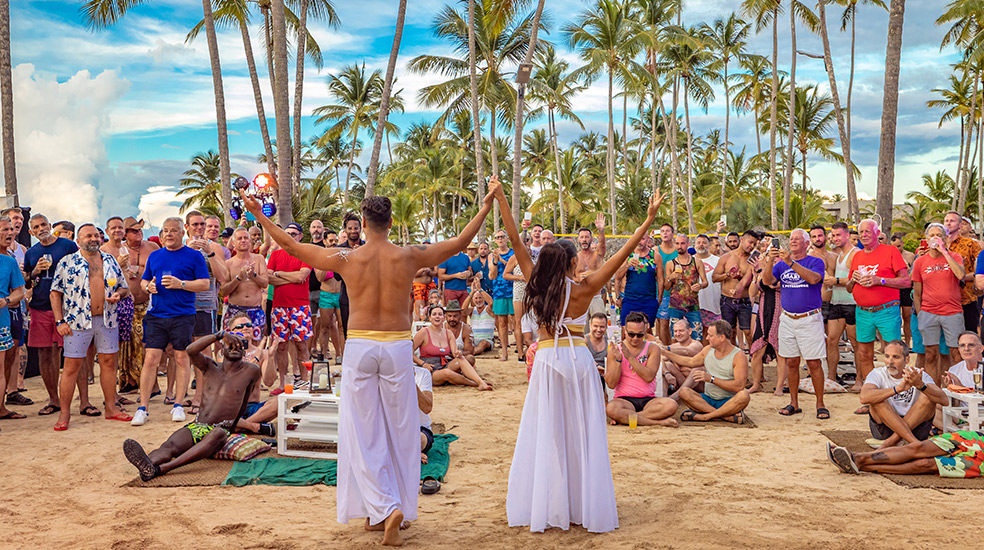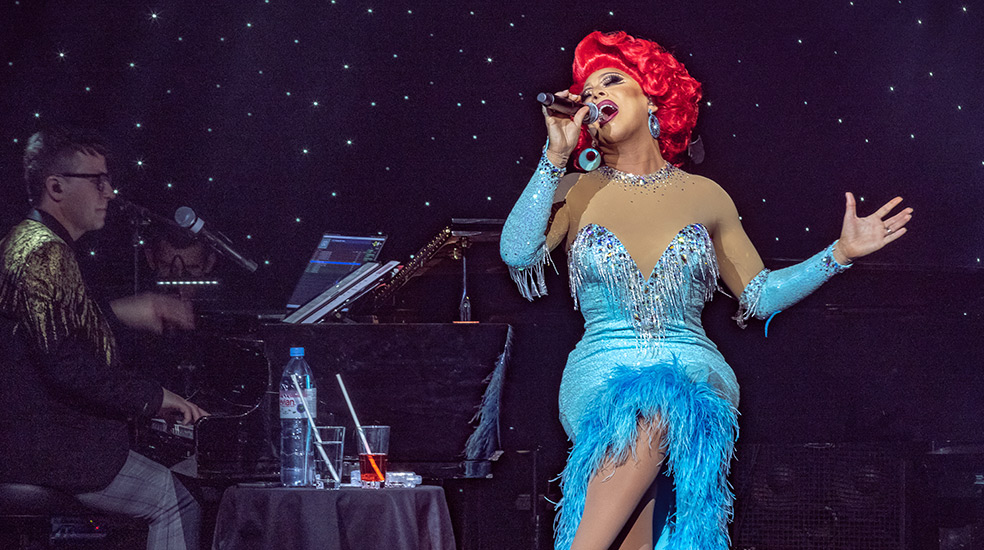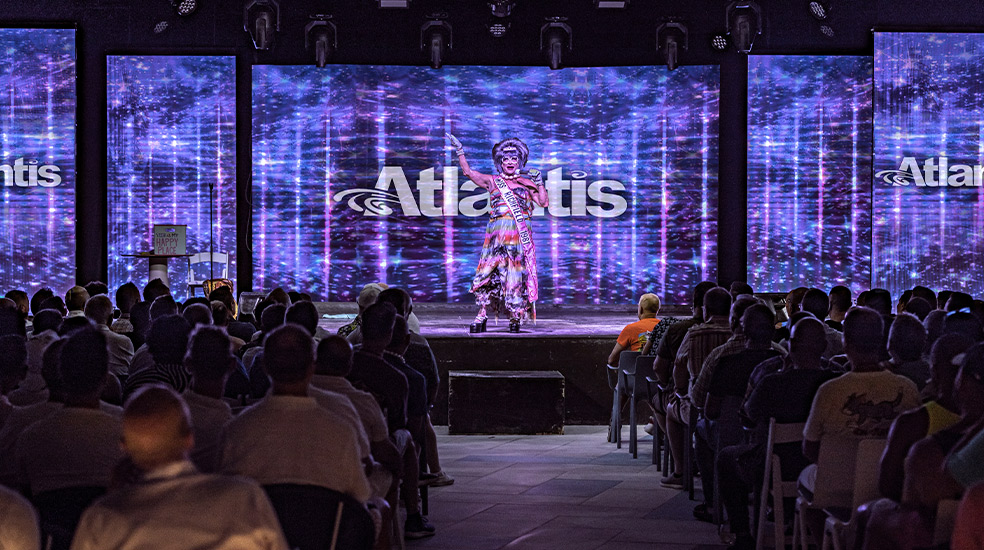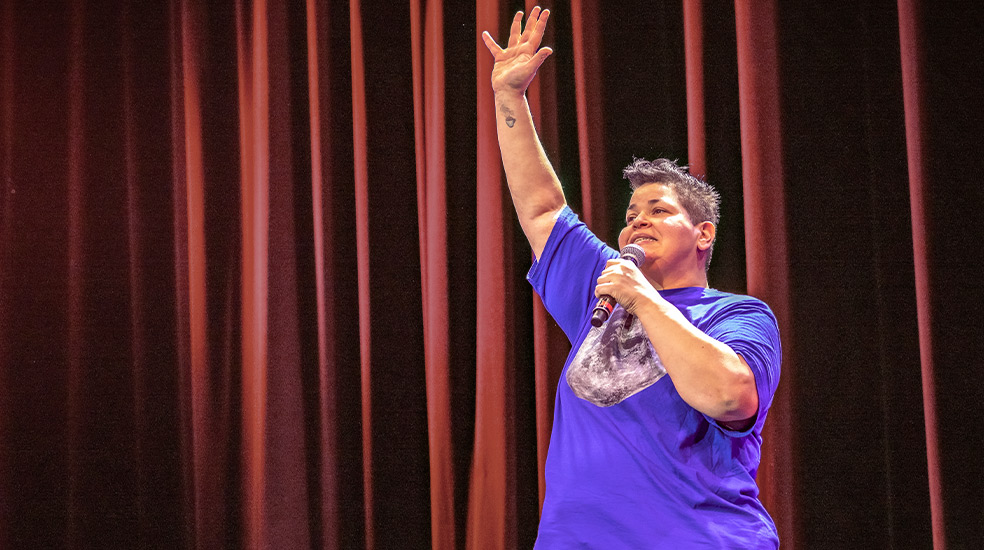 Stellar Entertainment. Everywhere.
Our modern theater comes alive every night with the world's top gay talent, ranging from comedians, singers, drag queens, and original specialty acts. It's our time to come together to laugh, celebrate, share, and enjoy the magic of this unique setting. Afterwards, enjoy our rousing late-night cabaret acta under the stars, or perhaps a quiet moonlit stroll down the beach.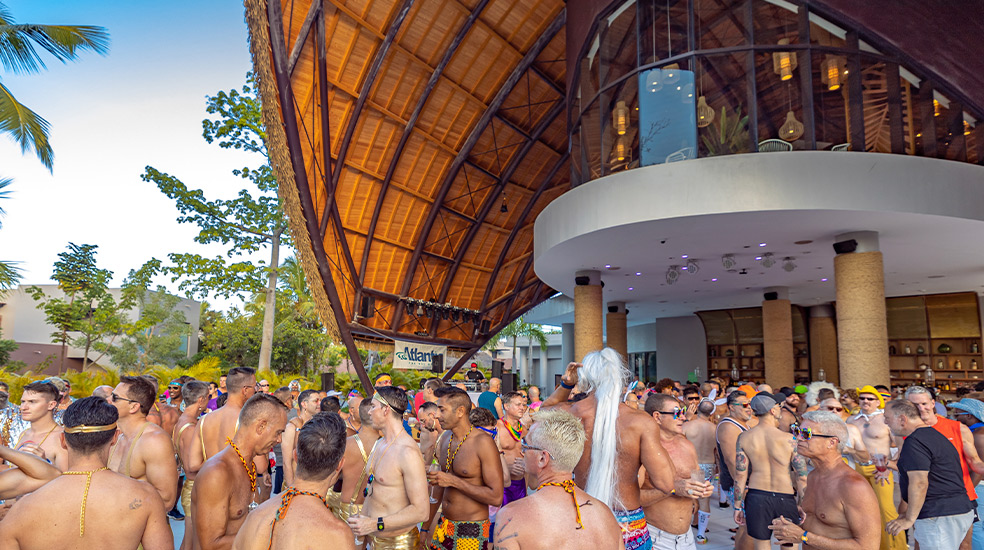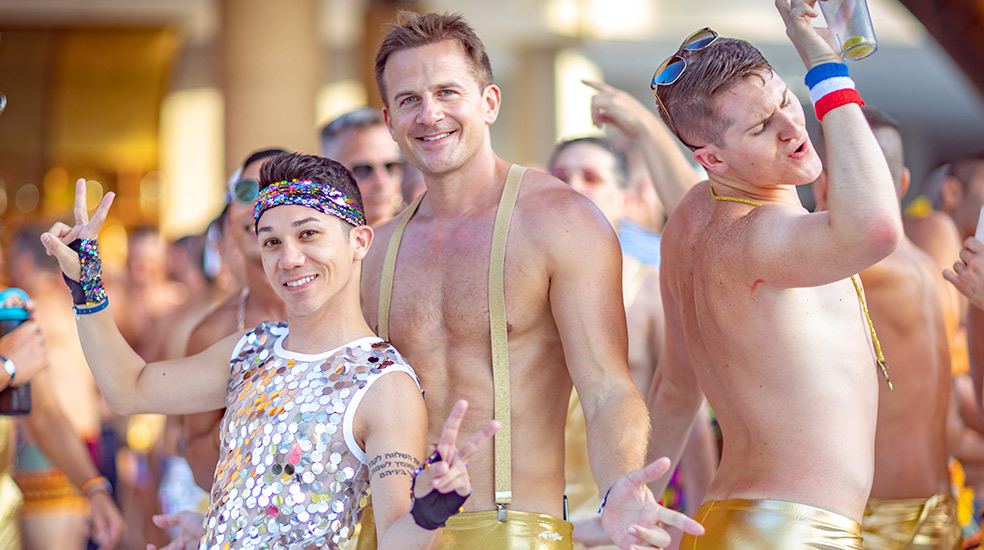 Playful Parties. Day & Night.
As day winds down our fun-filled sunset T-dances take center stage, creating a perfect ending to a magnificent day. Late night, drop into the open-air nightclub for Atlantis' legendary parties featuring some of the world's top gay DJs. Our relaxed and friendly environment welcomes all and each night features something a bit different to keep things special. From today's hottest hits to our wacky 80s and 90s musical celebrations, Atlantis parties feature something for everyone.
Atlantis is creating an exciting new nightclub concept for 2022 at Miches to bring our parties up to the standards of our cruise ship experiences. Watch the "Already Booked" page for more details!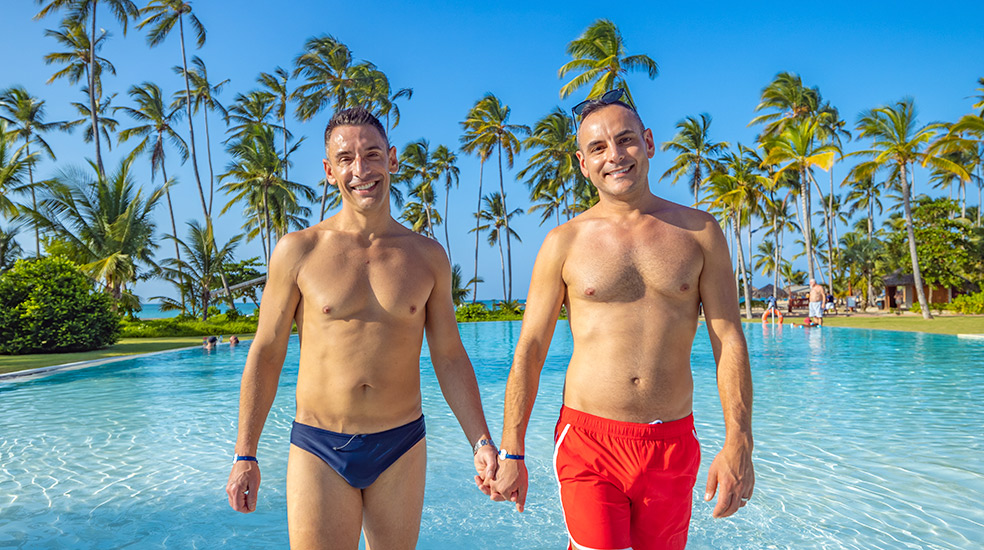 At Club Atlantis, absolutely everything is included – premium accommodations, all meals, sports, activities, entertainment, parties, basic WiFi, gratuities, and even all drinks! We're thrilled to offer our most deluxe resort yet for less than ever, with low fares starting at just $1499.
Although it has the feeling of being worlds away, Club Atlantis is easy to reach from most of the USA, with direct flights to Punta Cana. And if you want to explore a bit farther afield, we work closely with the locals so that you can truly enjoy both the beauty of our resort and experience the magic of this amazing area.
Join us as Club Atlantis sets a new standard for all-gay vacations at the sensational new Club Med Miches.